Pipe Major of the NS Scots Pipe Band & Champion Solo piper with 45 years experience for weddings, birthdays, retirements, and any special occasions. .
Over 7 feet tall with feather bonnet to stand out in the crowd. A choice of six tartans suitable for the occasion. Tutored at Edinburgh Castle Army School of Piping and Champion Soloist with one of the most impressive sounds around. Scroll down for Video below.
We can tailor the package to your needs. For your evening wedding reception, hire Piper from £120 or Wedding band from £275. Playing a variety of tunes Waltzes, strathspeys, reels & hornpipes.
Mob/text 07982 825394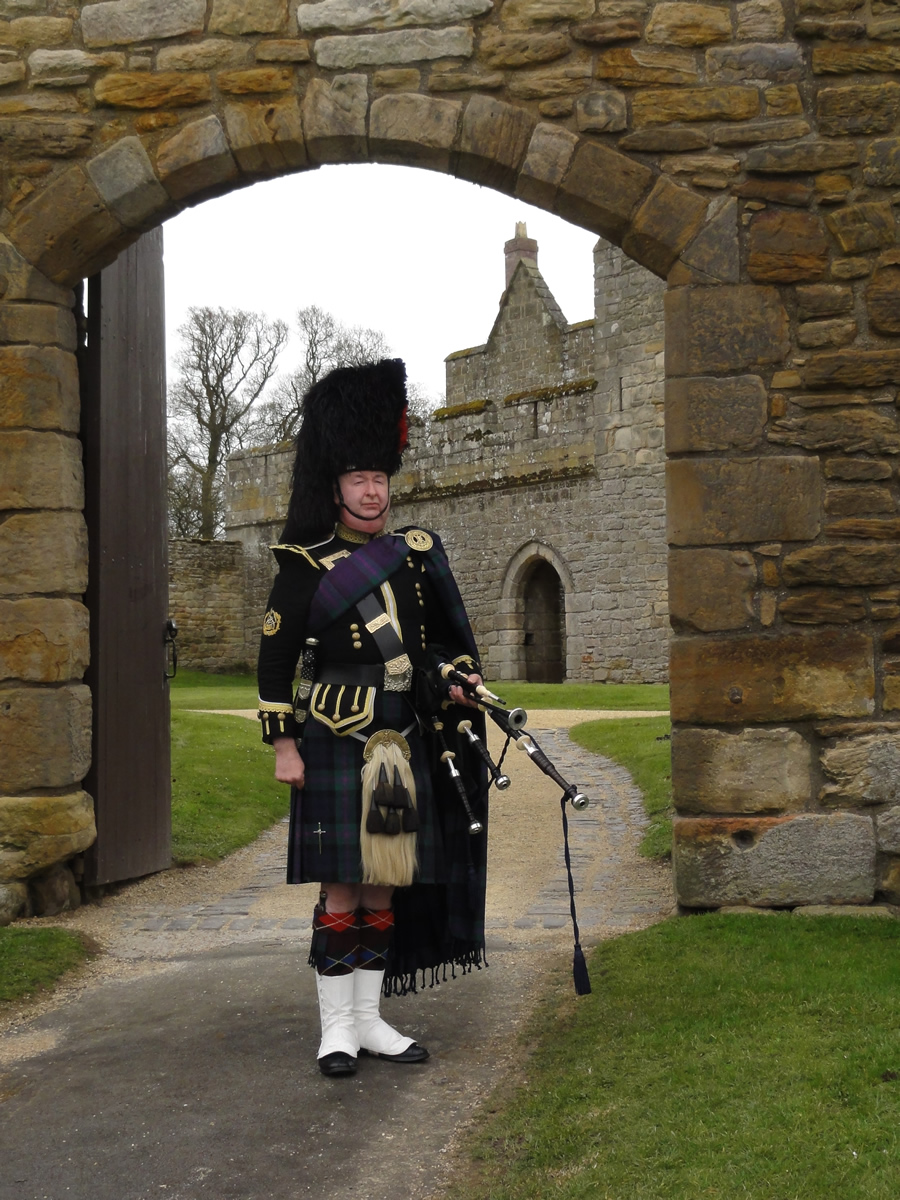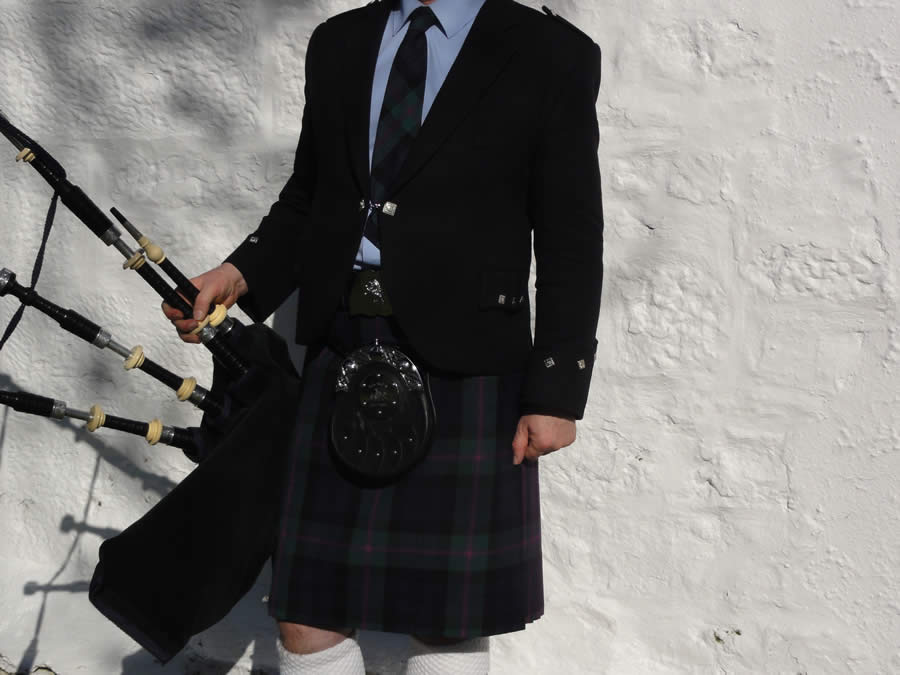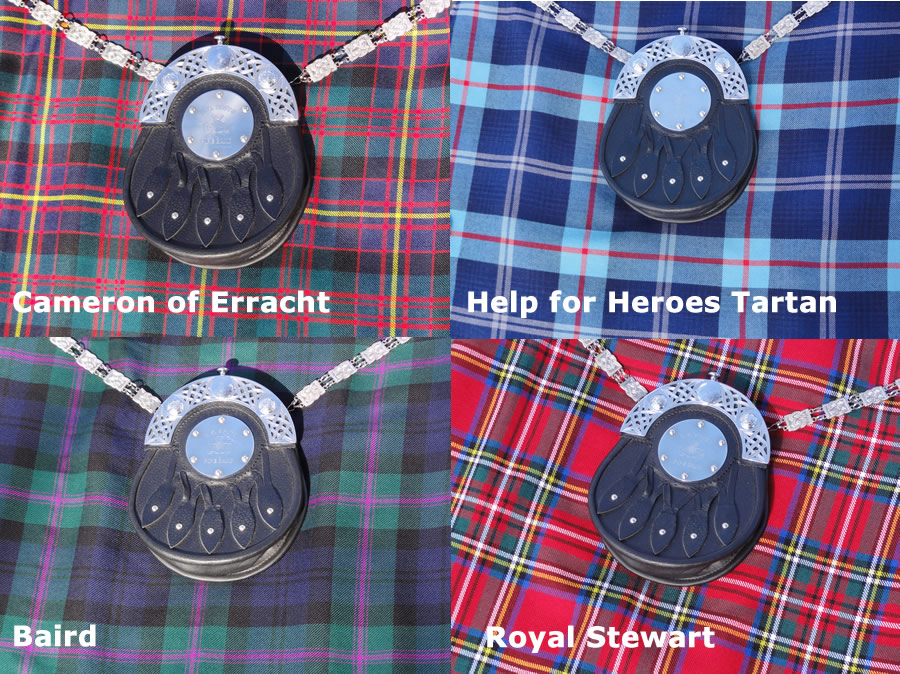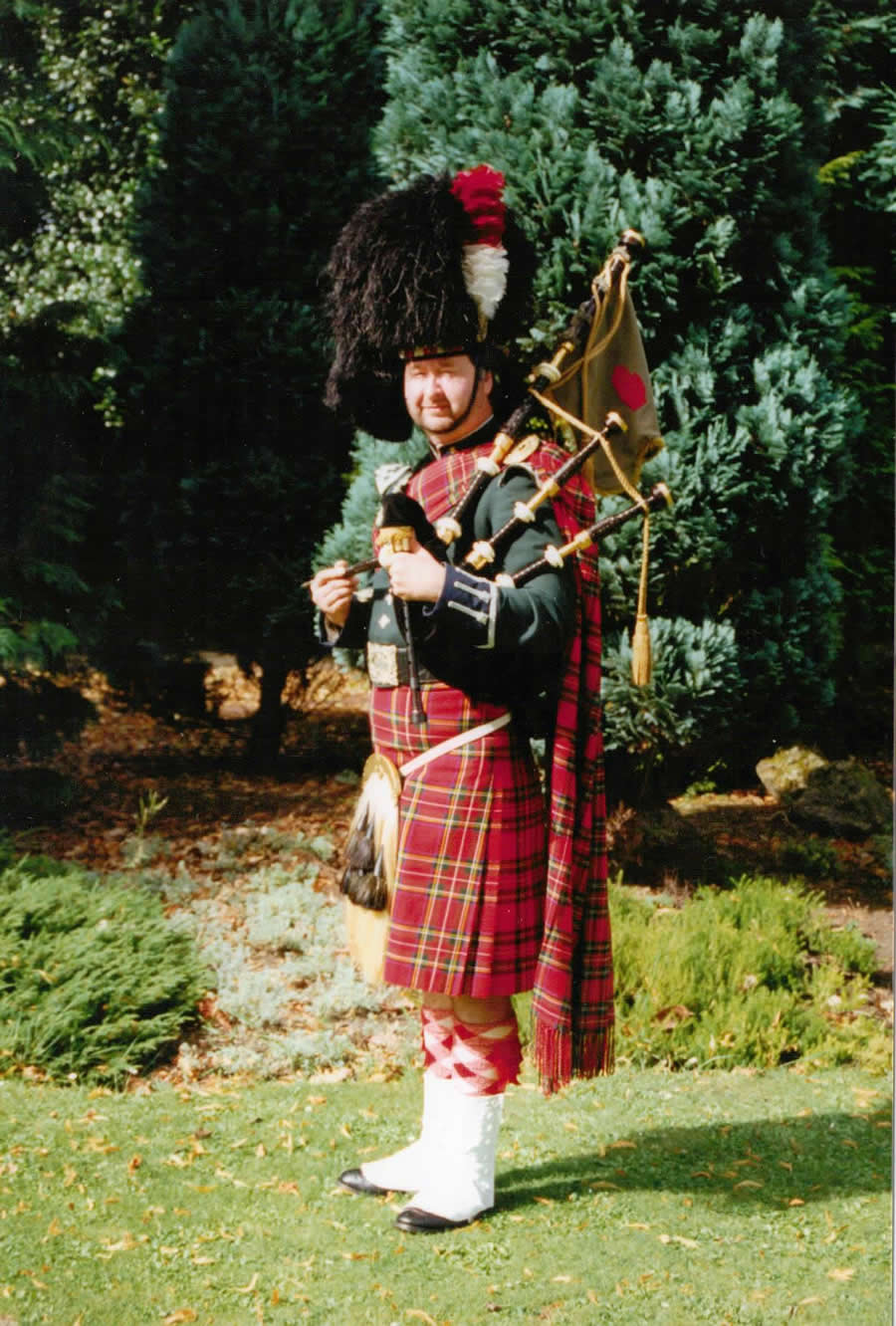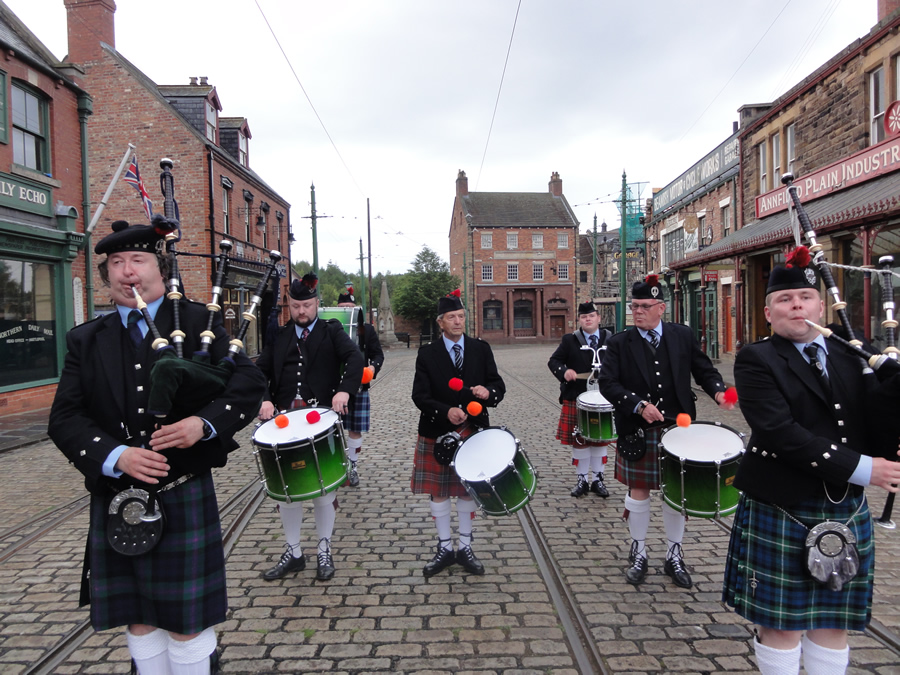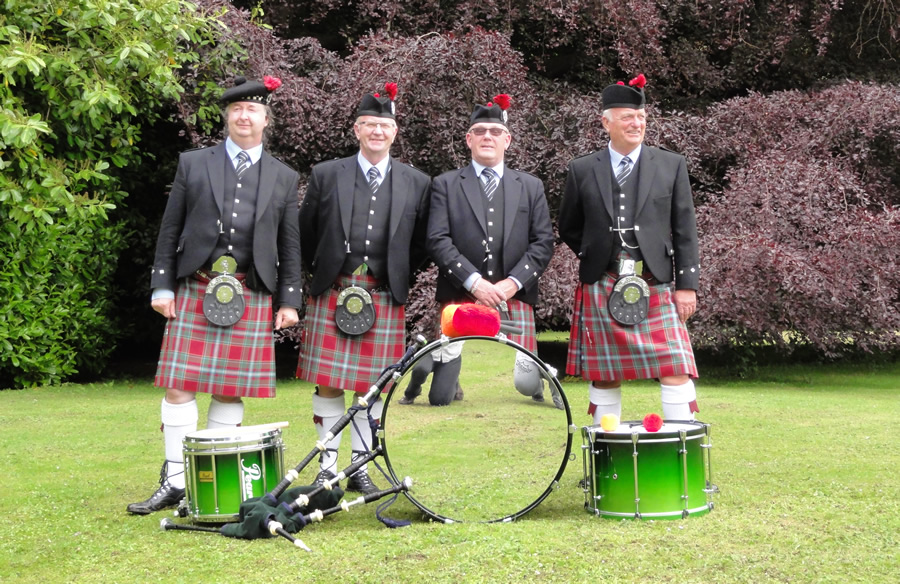 Click to play video


| | |
| --- | --- |
| Service | Details or see piper at the showroom |
| Church | Pipe for the Bride and Groom as they arrive and exit the church. Can play the bride up the aisle, pipe a selection of Highland Music during the photo session at the church. |
| Reception | Pipe guests into the reception entrance. Pipe a selection of Highland Music during the photo session at intervals. Pipe during cocktails. Jigs & Hornpipes. Pipe during the receiving line up. Pipe for the Bride and Groom to the top table. |
| Church and Reception | Piper to pipe at church and reception Includes all services given in the church and reception services. |
| Civil Ceremony | Piper pipes on arrival, up the aisle and back down, as well as during photographs, cocktails and to top table. |
| Drummers | Small fee per drummer if required to accompany piper i.e. Bass Drummer or Side Drummer in highland outfit. |